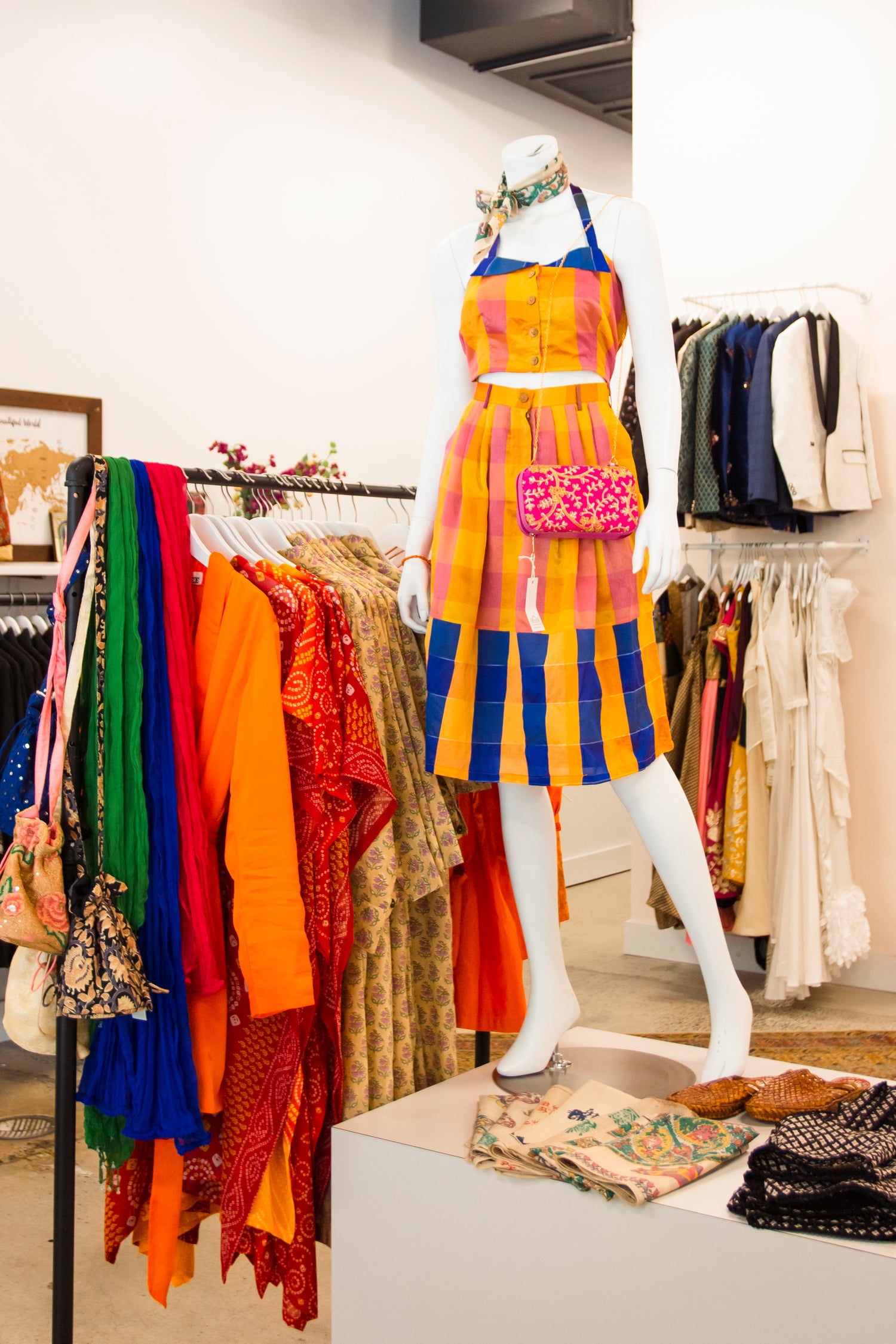 CHYATEE at 101NQueen
Welcome to our flagship store, located in the heart of Lancaster city! Here, you'll find a unique shopping experience that goes beyond just browsing our products. Our store is designed to allow you to see and touch our sustainable fashion items, and even meet the designer and owner, Timbrel Chyatee.
Step inside our store and you'll be greeted by a bright and airy space that reflects the sustainable ethos of our brand. From the eco-friendly materials used in our fixtures and fittings to the natural light that floods the space, we've created a welcoming environment that invites you to explore our collections.
As you browse our clothing and accessories, you'll be able to see the quality and craftsmanship of each item up close. From the softness of our organic cotton to the intricate details of our handcrafted jewelry, you'll get a true sense of the care and attention that goes into every piece.
And if you're lucky, you might even spot our designer and owner, Timbrel Chyatee, who is often on hand to offer styling advice and share her passion for sustainable fashion.
But our flagship store is more than just a place to shop. It's a community hub where like-minded people can come together to learn, connect, and inspire each other. We host events, workshops, and talks on sustainable fashion and lifestyle topics, and we're always looking for ways to engage with our customers and make a positive impact on the world.
So why not come and visit us in our flagship store? We can't wait to show you our collections, share our passion for sustainable fashion, and help you find the perfect items to express your unique style and values.
Directions to 101