Sustainable practices at CHYATEE
Using eco-friendly materials

Using eco-friendly materials: We use sustainable materials such as organic cotton, bamboo, linen, cotton, silk, and Tencel that are environmentally friendly and biodegradable.
Ethical production

Our products are handmade by our talented team of artisans in safe and uplifting workshops. We ensure fair labor practices and pay fair wages to our workers.
Eco-friendly dyes

We use natural and eco-friendly dyes in our production process to minimize our environmental impact. These dyes are safer for our workers and the environment, and they produce beautiful and unique color variations.
Local and ethical sourcing

We prioritize local and ethical sourcing of materials to support artisans and ensure fair labor practices. We believe in building lasting relationships with our artisans.
Zero waste

We strive for zero waste in our production process by utilizing leftover fabrics and scraps to create new products, such as our popular patchwork designs.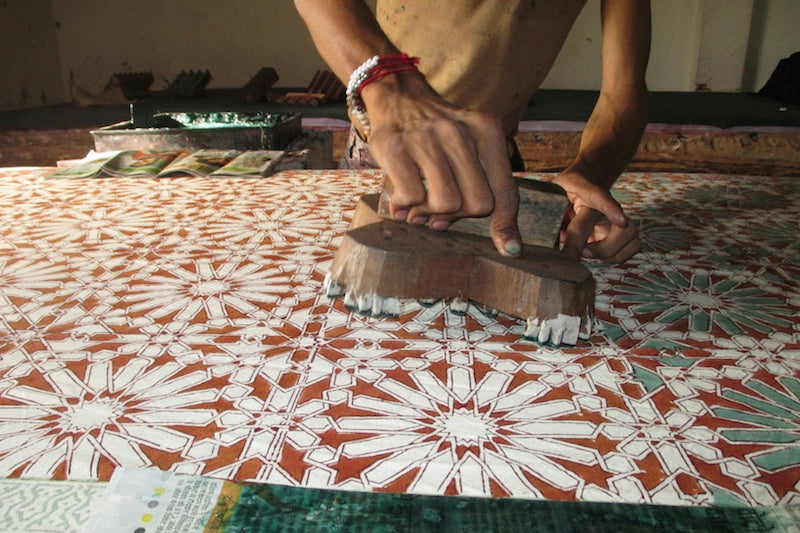 We honor the ancient art form of block printing.
Discover the magic of block printing as it breathes life into our textiles, garments, and home decor. Each piece tells a story, with patterns meticulously carved onto wooden blocks and expertly transferred onto fabric by skilled artisans. The result is a symphony of colors, patterns, and textures that exude charm and uniqueness.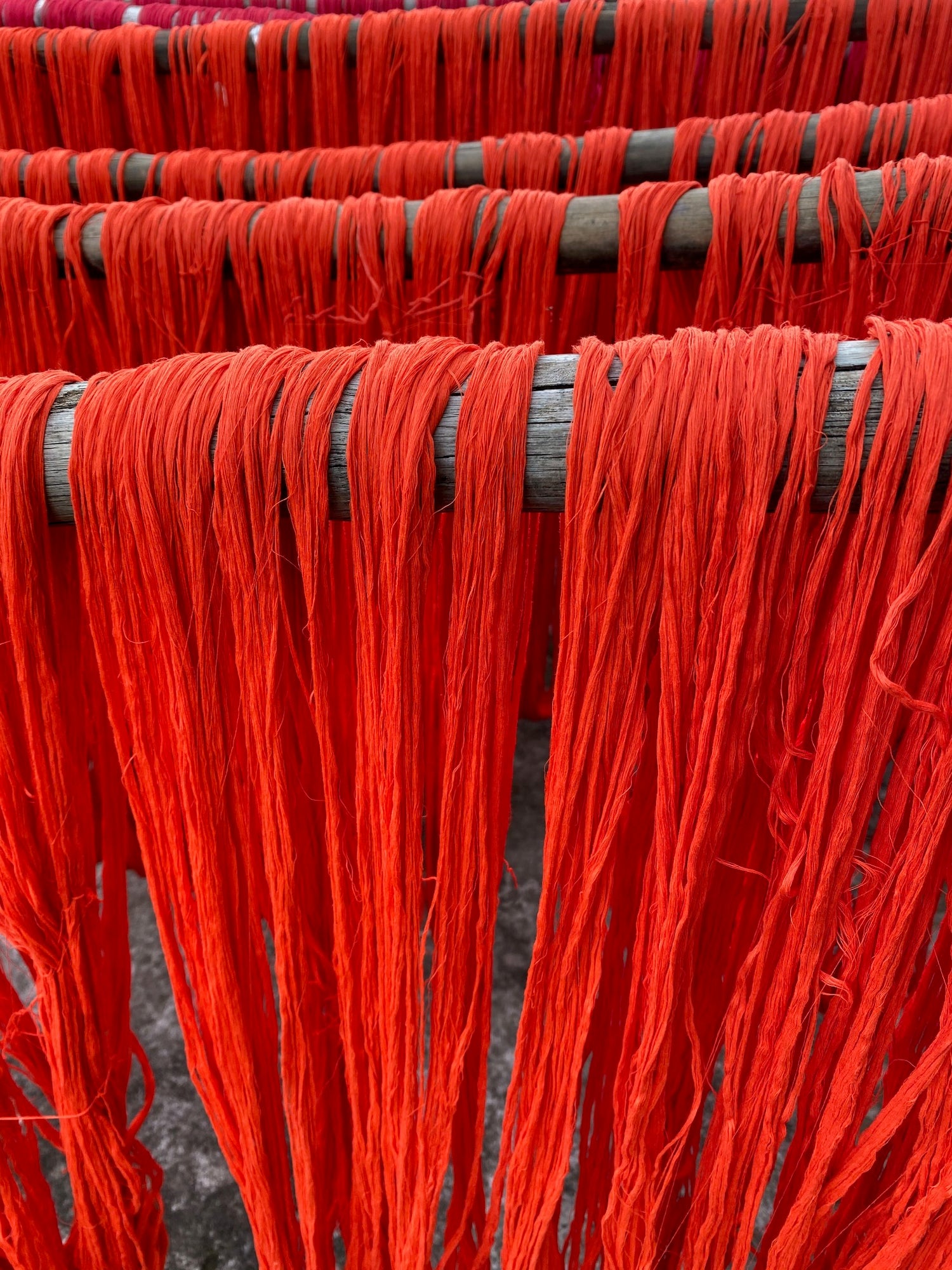 We embrace the art of hand dyeing to create captivating colors.
Each fabric is carefully chosen and treated with utmost care, allowing the dye to penetrate and infuse it with an array of breathtaking hues. The result is a kaleidoscope of colors that celebrates individuality and creativity.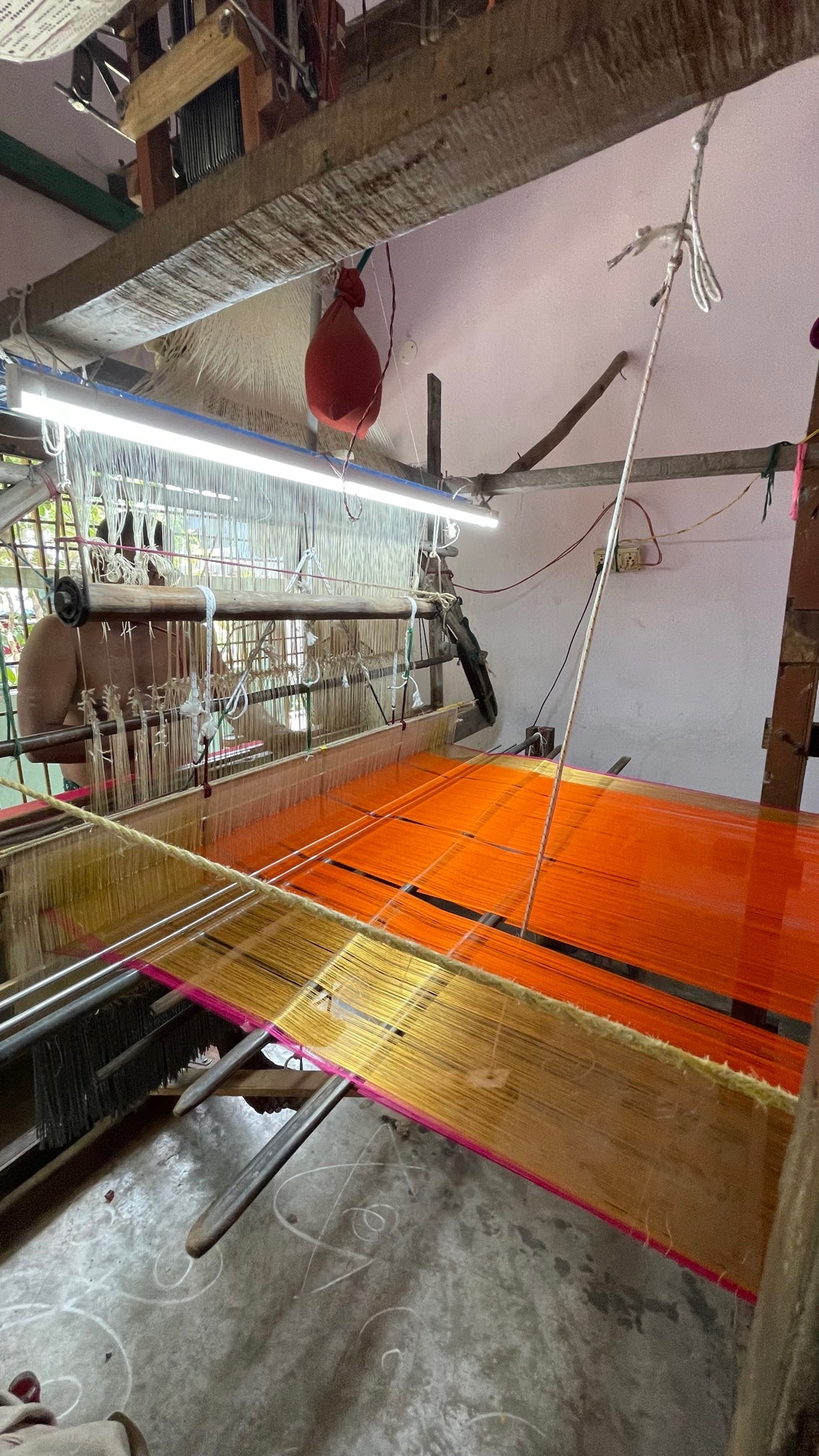 We celebrate the beauty and craftsmanship of cottons, khadi, and silks.
Each piece in our collection is thoughtfully crafted using these exceptional fabrics, carefully chosen for their quality and durability. Whether it's the effortless drape of cotton, the rustic charm of khadi, or the regal allure of silk, our textiles add a touch of sophistication to your wardrobe.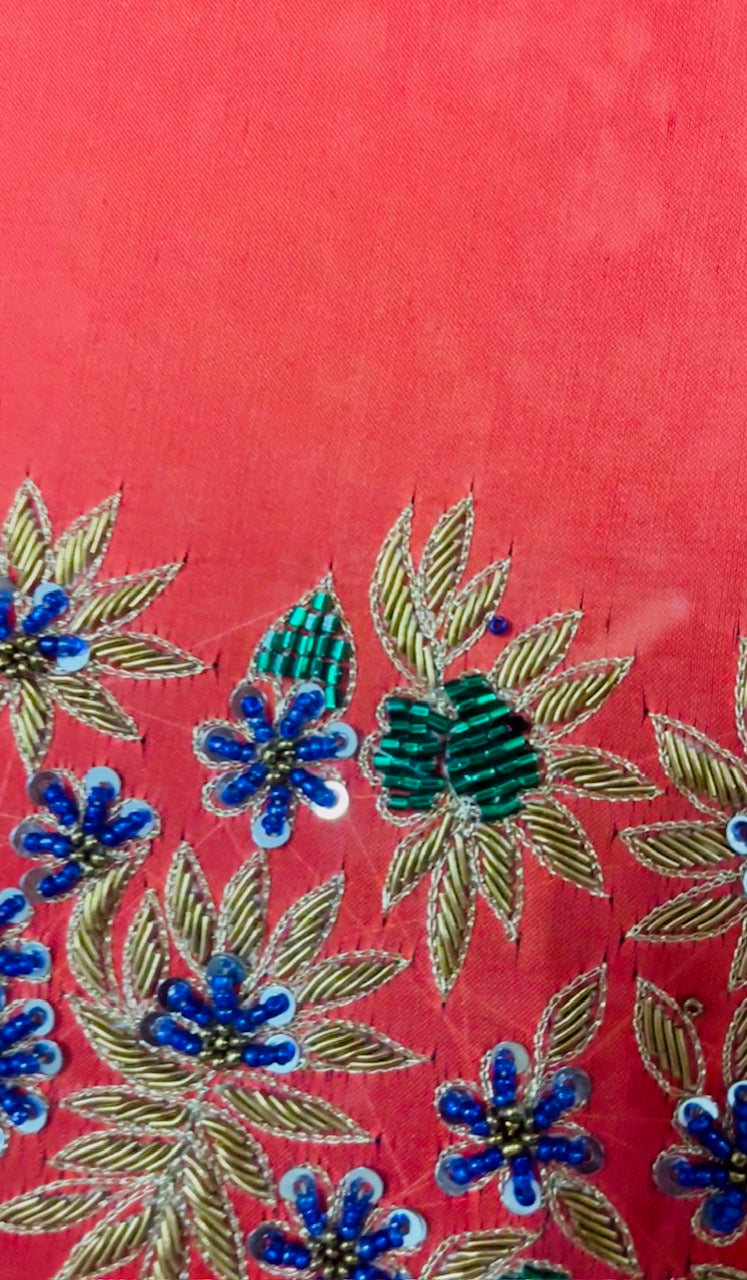 We celebrate the artistry of Aari work to elevate our creations to new heights of beauty.
Embrace the exquisite allure of Aari work and adorn yourself in the shimmering sophistication it brings. Explore our collection and immerse yourself in the enchantment of divine materials, intricate motifs, and captivating shine.