Welcome to CHYATEE
Welcome to our colorful and vibrant world of slow fashion!
Welcome to CHYATEE BESPOKE, where we believe that fashion should be as unique and individual as you are. Our bespoke fashion label is dedicated to creating one-of-a-kind pieces that are tailored to your exact specifications. We work closely with our designer to ensure that each garment is crafted with the utmost care and attention to detail.
We are committed to sustainability and ethical fashion practices, which is why we source our materials from local artisans and use eco-friendly production methods. When you purchase a garment from CHYATEE BESPOKE, you're not only investing in a unique and personalized piece of fashion, but also in a more sustainable and ethical fashion industry.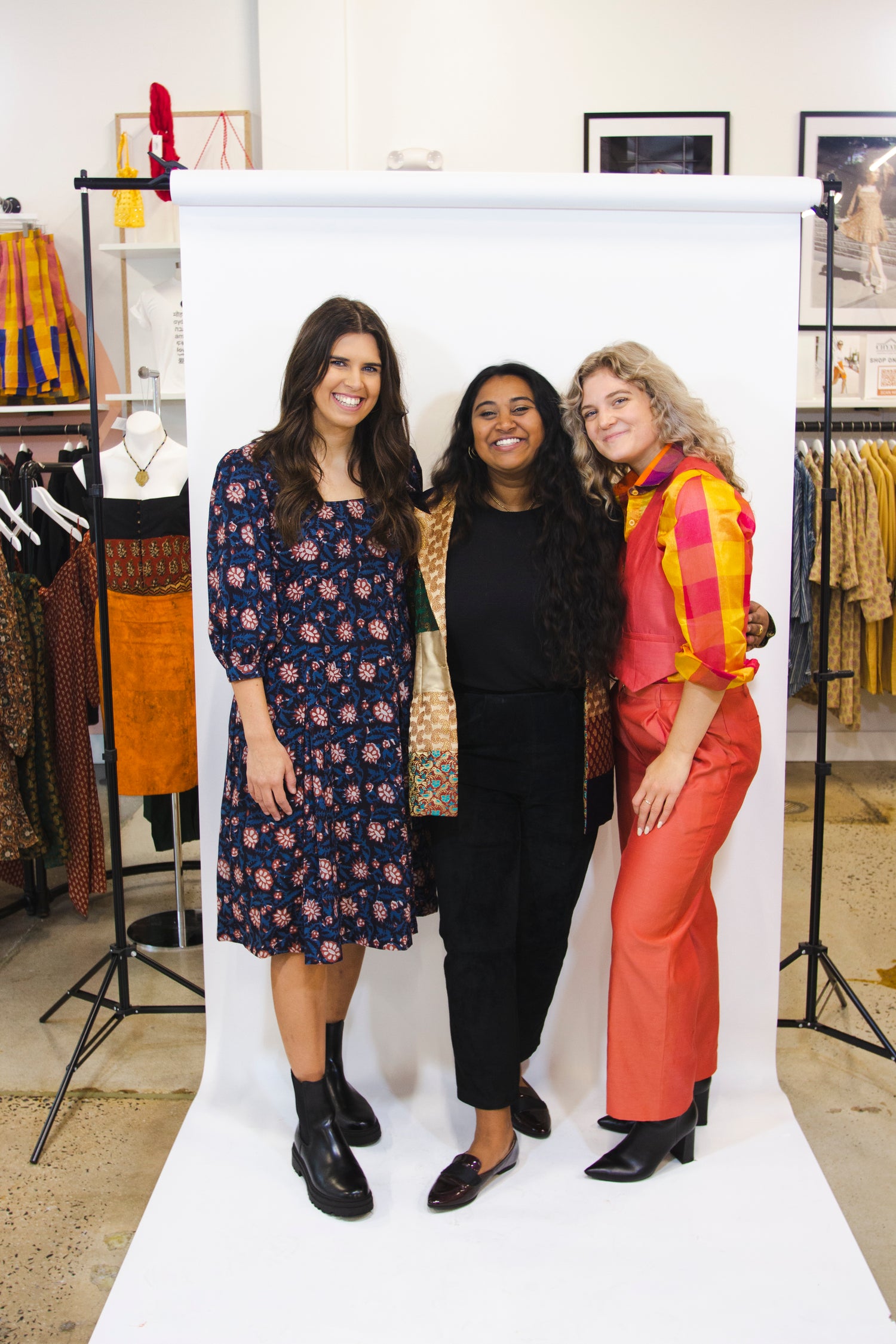 At CHYATEE BESPOKE, we specialize in combining modern fashion with traditional artistry. Each piece features handmade elements, such as aari work, hand dyed fabric, hand embroidery, and custom weaves and textiles. Our designer is passionate about bringing her artistic vision to life and creating garments that are truly one-of-a-kind.
We can't wait to work with you to create a piece that you'll love and cherish for years to come
Book Bespoke
Collapsible content
Book Appointment

Book a one hour appointment with our designer, Timbrel Chyatee.